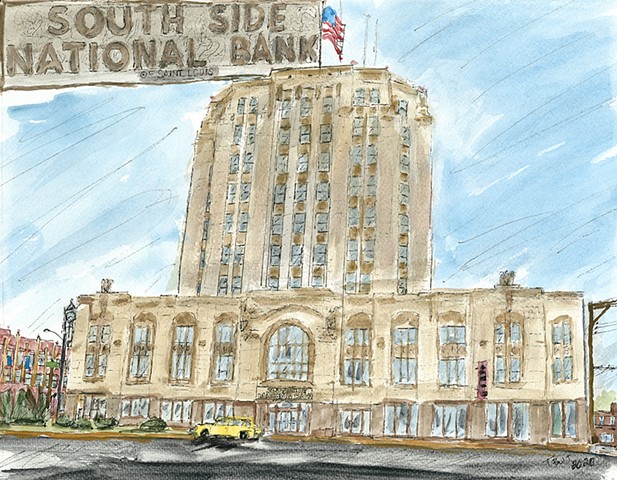 Southside National Bank
South St. Louis, Mo
Watercolor 13.5 x 10.5
Prints Available various sizes
2020
The South Side National Bank
The South Side National Bank building stands prominently Grand and Gravois, marking the most important intersection of the South Grand shopping district. It is a vital urban anchor for the neighborhood, terminating the views down Gravois and Grand. It looms over the surrounding buildings like a king holding court, ruling over both nobles and jesters.
The Art Deco tower was built in 1928, from plans by the St. Louis Bank Building & Equipment Company. It is clad in grey limestone and decorated with stylized eagles and numerous geometric and floral patterns that place it among St. Louis's finest Deco buildings. Within, its grand bank lobby is still intact, right down to the ornate chandoliers.